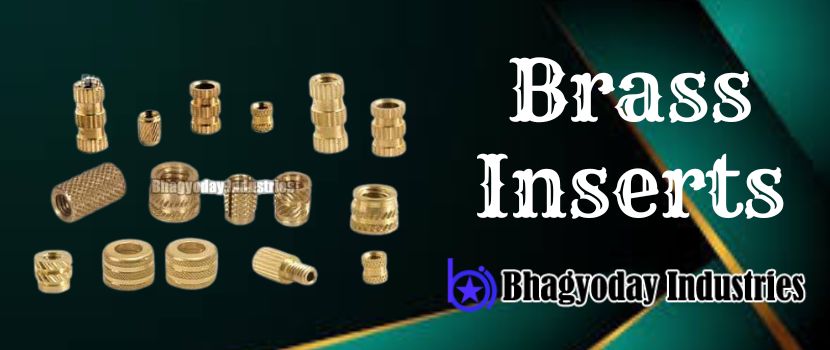 With its multiple benefits and wide range of uses, brass inserts have emerged as a crucial component in many sectors. Brass inserts provide important advantages that can improve the quality, robustness, and usefulness of your projects whether you're working on electronics, automobiles, or consumer products.
The most important criteria to look for in a brass inserts supplier are reliability and high quality. Analyse each supplier's brass insert quality offering. Verify whether they offer comprehensive specifications, a list of the materials they utilised, and any certificates proving the inserts adhere to industry standards.
Continue reading to learn the benefits of brass inserts and why you should think about using them in your designs.
Strong and Durable Threads
Brass inserts are frequently used to create sturdy threads in materials like metal, plastic, or wood. They provide dependable threads that resist stripping or loosening over time when inserted into various materials. By doing this, assemblies are guaranteed to be intact and any failures caused by thread wear or fatigue are avoided.
Resistance to Corrosion
Brass is renowned for having exceptional corrosion-resistant qualities. Compared to other materials, brass inserts are less prone to corrode when exposed to dampness or extreme weather conditions. Your assemblies will continue to be dependable and functioning even in harsh conditions because of this resistance to rust and deterioration.
Thermal Conductivity
Brass has a unique benefit in that it has excellent thermal conductivity. Because of this characteristic, brass inserts are a great choice for applications involving temperature changes or heat dissipation. Brass inserts, for instance, can assist in sustaining ideal working temperatures and reducing overheating in electronics.
Versatile Installation Techniques
Brass inserts may be quickly placed taking advantage of a variety of techniques, including press-fit, heat, and ultrasonic. Because of its flexibility, manufacturers may select the best installation technique based on the particular needs of their projects. Installation is simple, which cuts down on expenses and assembly time while preserving quality.
Better Aesthetics
Additionally, brass inserts provide aesthetic advantages, particularly in applications where visible fasteners can detract from the overall design. With the ability to be fitted flush with the surface, brass inserts may provide a surface with a polished appearance without sacrificing functionality.
Electrical Conductivity
Brass is a superb electrical conductor, which is helpful in tasks involving electrical parts or connections. Brass inserts provide further advantages including corrosion resistance and durability while also ensuring dependable electrical connections.
Wide Range of Applications
Numerous sectors, including electronics, automotive, aerospace, consumer products, and more, use brass inserts. The flexibility of brass inserts makes them a beneficial option in many tasks, from positioning components in electrical gadgets to providing dependable threads in automobile parts.
In conclusion, brass inserts provide advantages that cannot be disputed in your projects. They are a great option for a variety of applications because of their robust threads, resistance to corrosion, thermal conductivity, flexible installation techniques, and other beneficial characteristics.
You may improve the general quality, longevity, and usefulness of your items while retaining a polished and businesslike appearance by using brass inserts in your designs. Whether you're a manufacturer or a designer, considering brass inserts might be a step towards producing goods that are more dependable and effective.