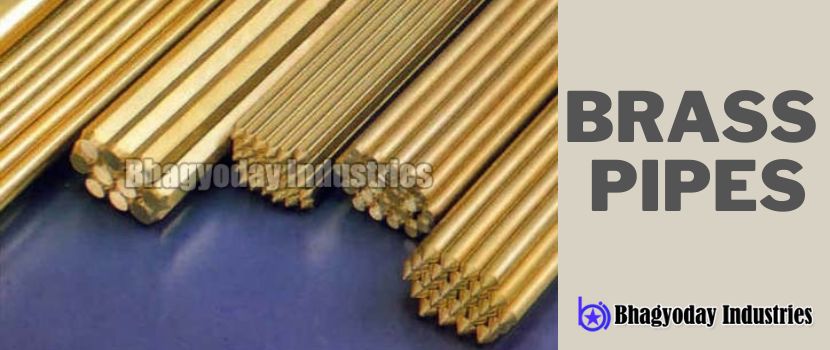 The brass pipe has found its application in both residential and commercial spaces. The usage of brass pipes can often be seen in varying industries like construction, plumbing, etc. These pipes are available in a variety of brands and sizes to accommodate the various industrial needs of business owners. Given below are a few guidelines for buying brass pipes for everyday use.
Certified supplier
The usage of brass pipes can be witnessed in varying industries owing to their versatility. Therefore, business owners should invest in buying superior quality brass pipes for their business for added value creation.
Several brass pipes suppliers offer an outstanding and comprehensive range of brass pipe for commercial purposes. Opt for a supplier or retailer that offers customized brass pipes as per your business needs at a competitive price.
Invest in Superior Quality Product
Brass pipes are renowned for their efficiency and performance in the water-delivery system. High-quality brass pipes help enhance the operation and add durability to your home or business space. These pipes are known to withstand high temperatures and are fire-resistant.
Several brass pipe supplier also provide an exact specification of brass pipe values as per customer needs. Owing to their tensile strength and ductility these pipes are ideal pipes for hot water distribution.
Cost
Bulk purchase of brass pipes is an expensive buy owing to its unique feature and effectiveness. Therefore you should compare the prices of brass pipes online to get good deals and discounts on bulk purchases. A small price difference in brass pipe cost for your business can have a huge impact on overall operational costs.
Customer Assistance
As a business owner, you are looking for a supplier that provides 24/7 customer- support to cater to business urgent needs. These experts can help you find the brass pipes that are best suited for your commercial and residential usage. These professional experts can guide you through the application and installation process for the best customer experience.
Brass pipes are well known for their versatility as they come in a gamut of sizes, shapes, brands, etc. These brass pipes not only provide high performance, malleability, etc they are also aesthetically pleasing. The effectiveness of the brass pipes can aid you with business growth by reducing the operational cost for your business.
Another USP of utilizing brass pipes is that these are corrosion-resistant and therefore they do not rust easily. Unlike other pipes like steel, plastic, etc brass pipes are low maintenance and have less wear and tear. The flexibility offered by brass pipes surpasses every other type of pipe available in the market space.
Depending upon the residential or business usage, you can opt for a brass pipe that best suits your plumbing needs. You can also find brass pipes in decorative finishes that add value to the pipe fitting with any space.
These decorative brass pipe finishings are available in a gamut of types like nickel finish, chrome plated, etc. They add a classy and pleasant aesthetic to something as boring as a plumbing pipe.